11.11 Global Shopping Festival 2016 : Official program of Tmall Alibaba big event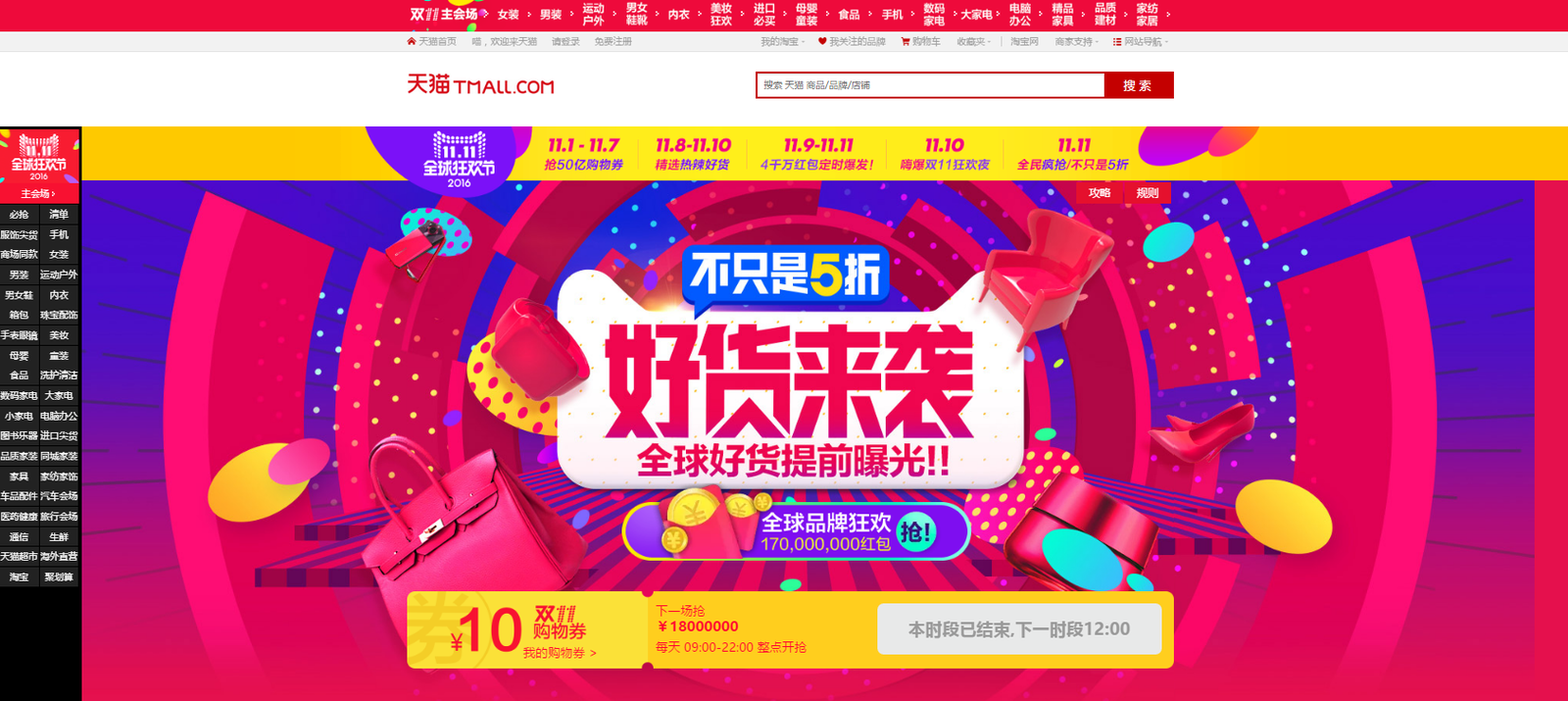 About the 11.11 Global Shopping Festival
The 11.11 shopping festival began in 2009 with participation from just 27 merchants as an event for Tmall.com merchants and consumers to raise awareness of the value in online shopping. Seven years later, 11.11 has become a global event with participating merchants in the tens of thousands, buyers in the millions, and total sales in the billions.
For additional history and facts from last year's festival, as well as the latest news and updates on the 2016 11.11 Global Shopping Festival, please visit Alizila http://www.alizila.com.
About Alibaba Group
Alibaba Group's mission is to make it easy to do business anywhere. The company aims to build the future infrastructure of commerce. It envisions that its customers will meet, work and live at Alibaba, and that it will be a company that lasts at least 102 years.
Contacts
Alibaba Group
Cecilia Kwok, +852 9132 7709
ceciliakwok@alibaba-inc.com
or
Sharon Chan, +1 415-361-8219